EU Parliament to vote on airline worker state contributions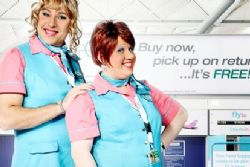 The European Parliament will vote next week on a proposal to close the legal loophole surrounding the issue of airline workers and where they pay their Social Security contributions.
Up until now it has been common practice for a number of airlines to register members of their staff - specifically cabin crew and pilots - in one country, despite them living and working in another.
Using Ryanair as an example, it is common for Spanish Air Stewardesses living and working out of Spain to be employed on an Irish contract, and this carries significant benefits for the airline in doing so. The difficulty only comes when the employee wishes to benefit from the Social Security system of where they reside.
The proposal does not mention the place of residence but "base" of the worker, meaning the same "Location assigned to the employee by the operator, where they can expect to start and finish their Shift".
In December of last year the 27 member states agreed to vote on the proposal, which will take place on Wednesday the European Parliament in Strasbourg.
If parliament votes in favour of the proposal it will be formally brought infront of the house for further discussion in July of this year.