Spanish town chooses bullfights, not jobs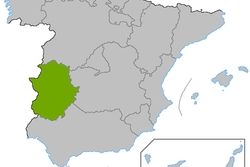 A small town in western Spain believes there is one thing more important than jobs: bullfights.
A postcard of rural Spain, the village of Guijo de Galisteo in the austere province of Extremadura voted in a referendum on Sunday to keep intact its budget for bullfights and other festivities and not divert part of the money into creating jobs.
Local media reported that 242 of the village's 1,764 inhabitants voted in favour of the bullfights while 181 backed a proposal to cut the festivities budget by half and use 15,000 euros to boost employment in the crisis-hit village through short-term contracts.
The referendum drew considerable media attention in recession-hit Spain, where about one in four people are unemployed.