European property buyers 'waiting for further price falls'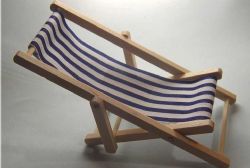 Many people thinking about permanently relocating abroad to a European country, may be waiting for house prices to fall further.
Property-Abroad.com director Les Calvert suggested many of those who are considering buying real estate in Greece are waiting for the results of the euro bailout and want to find out what happens after the elections.
IPS recently argued the results of the Greek election will relieve a large number of people who have invested in European properties.
While Spain, Cyprus and France have continued to enjoy buoyant demand from foreign homebuyers, "the majority of people" are still delaying these acquisitions until they see what happens in these countries, Mr Calvert added.
Those who intend to buy Spanish residences are bartering with prices and looking for any repossessed homes on the market, the specialist remarked.
Turkish property purchasers are also "still hanging on" to see how the crisis in the eurozone will impact values, he declared.
Click here to read More News Stories by Expatriate Healthcare?