Banco Popular profits slide 38 pct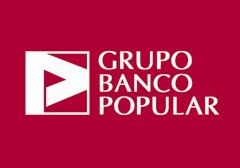 Spanish bank Popular reported on Friday 9-month net profit down 38% due to writedowns related to a massive government-forced clean-up of banks' exposure to a collapsed property sector.
Net profit for the period to end-September came in at Ä251 million.
Popular, 1 of 7 Spanish banks identified with a capital shortfall in a September independent audit, said it had made Ä3.9 billion of provisions during the period to cover losses related to bad property assets.