Expats three times more expensive to employ - but 'worth it'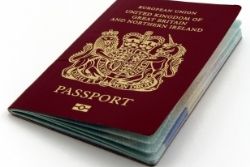 The global economic crisis is not preventing expatriates from being hired to management roles, according to a new study which has been undertaken.
Pedersen & Partners investigated the trends due to the fact that expats are around 3 times more expensive to employ than local workers.
It found that the financial downturn has affected relatively few companies in regard to their policy on hiring expats however, less than 20% changing their attitude towards taking on those from abroad.
Expats are seen as being worth the extra financial costs as mismanagement is linked to potential losses and therefore seen as a bigger price to pay in the long run.
The research found that in the longer term, the majority of firms would look to replace the expats they employ with local workers, with only 15% stating that they would use more expats to fill in the roles.
This idealism is harder to achieve in reality as one of the main reasons that companies employ expats in the first place is local talent not being available.
Click here to read More News Stories by Expatriate Healthcare?