Whilst writing a Professional CV is very similar in both English and Spanish, with just a few subtle differences - it is those subtle differences that may be the deciding factor between your application being succesful or not.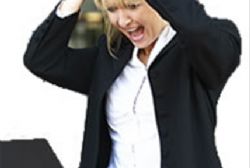 The Basics...
Your CV should be an introduction to a prospective employer outlining the qualities and skills that you have to offer. Because it is just an introduction its purpose should be to obtain an interview - not to tell your whole life story. Remember that an employer may receive many enquiries about a single vacancy so make your CV short and specific to the job you are applying for - ideally no more than 1 page long.
Writing a CV can be a lengthy process - you can't write a perfect CV in an hour. When you have done your first draft, get someone to look at it and suggest any improvements.
If you are writing a CV for a job in Spain it is best to write in Spanish (unless it is specifically requested in the advert that you write in another language or if it states that no knowledge of Spanish is required). A Spanish employee will be reluctant to invite you to a job interview if you haven't at least showed that you are proficient in the Spanish language.
It is also important that you tailor the CV directly to the job you are applying for, which obviously means that you have to change your CV every time you apply for a new job. However you shouldn't need to start all over every time but make sure you place most emphasis on the skills and qualifications which most closely match the job on offer.
Remember to be honest - If the information provided on your CV is incorrect, the employee will find out sooner or later. Even if you are successful in securing a job by lying you are most likely to be fired as soon as your dishonesty is discovered.
Remember to ensure that it finds it's way to the correct person within the company. If it gets to the wrong person it might end up in a stack of papers or in the worst case directly in the bin. If you are unsure then make a phone call so you can find out the name of the person who will be dealing with your application, and address it to them directly.
Structure
The overall Layout and Presentation of your CV is important - If it doesn't look professional your application is likely to be overlooked. The format of your CV depends on the position for which you are applying. Normally a CV should follow the guidelines listed below but for creative / design / marketing positions it might be acceptable to wander "off-piste "a little.
• It should be written on good quality white A4 Paper
• It should be printed with Black Ink
• It should be well laid out with clear text and headings
• The font choice should be standard and of an easy-to-read size
• Lay out the CV with most recent Info first and work backwards
• Bullet Point, Bold Text and Underlining are acceptable
• Remember to use your margins and justify text where necessary
• Spanish CV's almost always include a Colour Photo
The Content
The details that you are aiming to document to your prospective employer are as follows ...
Personal Details Include your FULL name, Full postal address and telephone number, contact e mail address, Date of Birth, Nationality - If you have been employed in Spain before then Include your Fiscal details.
Education & Employment If you have had more than 3 Years of Professional experience then list Employment first – If not, then list Education first.
Education - List any Schools, Colleges and Universities (Including Addresses) together with the courses attended and grades attained. Include the dates of attendance.
Employment - This is arguably the most important section of your CV and you will need to demonstrate your overall qualities and suitability for the position that you are applying for. List your past Employment ( Most recent first ), but if this is your first Job then embellish the Education section with any Projects or work experience that you may have.
Remember to Include the Name of your Previous Employer(s) together with your Job Title(s), Dates of Employment and a description of your responsibilities.
Hobbies etc... Here you should try and tell the Employer a little bit about you as a person – but why not try and make it relevant in some way to the job that you are applying for if you can! If you have any particular achievements, like charity work etc... That are relevant to the position then list them here.
Languages - Obvious maybe, but let the Employer know what your standard of both spoken and written languages are – remember to Include any Regional Languages that you may be familiar with.
Computer Knowledge - Self explanatory really !