Spanish companies devalued by €400 bln in 5 yrs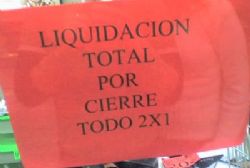 Spanish companies listed on the country's stock exchange have lost €400 billion in market value since the economic crisis began 5 years ago, the head of the exchange operator BME said on Tuesday.
Spain's publicly listed firms' market capitalisation has dropped to €900 billion from a value of €1.3 trillion in the last 5 years, BME figures showed.
Equity markets have stabilised to some extent due to progress restructuring the banking sector, euro zone agreements over Greece and the ECB's promise to buy debt of struggling countries, Antonio Zoido said in an annual speech.
But excessive debt remained a problem for Spain, he said.
"The level of debt must be reduced and the crisis has shown that an excess amount of credit does not sustain growth. We need measures which promote a financing model which encourages a lower level of indebtedness," he said.
Spain has jumped to the forefront of the euro zone debt crisis over the last year on concerns the country cannot control its finances in the midst of a prolonged recession and as its banks face a massive capital hole.
PM Mariano Rajoy has said he is considering applying for an EU rescue package which would kick-start an ECB plan to acquire sovereign debt on the secondary markets, though has held off after debt premiums dropped.