Economy of Spain shrinks 0.6 pct in Q4 2012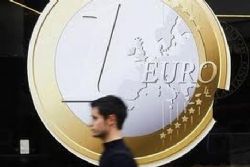 The Bank of Spain said on Wednesday it saw Spanish gross domestic product (GDP) shrink 0.6% in Q4 from a quarter earlier, compared to a contraction of 0.3% between July and September.
The economy contracted 1.7% in Q4 compared to a year earlier, the central bank said after falling 1.6% year-on-year in Q3.
The Spanish economy shrank 1.3% in 2012 year-on-year after growing 0.4% a year earlier, the Bank of Spain said in its monthly economic report.
Official preliminary GDP data will be published by the National Statistics Institute (INE) on Jan. 30.