Telefonica profits grow, whilst market share shrinks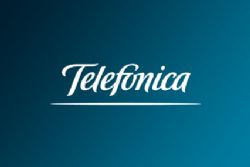 Telefonica's operating margin in Spain improved during Q4 due to the success of a new bundling offer and cuts to handset subsidies, said Luis Miguel Gilperez, chairman of the telecommunications company's Spanish operations.
The new "Fusion" offer, which allows customers to bundle their fixed-line and mobile-phone service along with internet for a flat fee had reached 1.5 million users at the end of January, Mr. Gilperez said in a meeting with reporters Wednesday.
The company is due to report its Q4 earnings at the end of February.
Yesterday it was also reported how Telefonica alone lost around 5% of their market share - amounting to more than 3 Million consumers - during the whole of 2012, almost twice the amount lost by Vodafone.