Paramount Murcia : 1 Year Anniversary of Land Purchase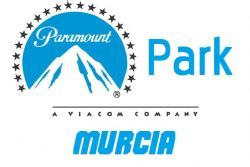 The 7th of March marks the 1st Anniversary of the signing of the contract to purchase the land for the Paramount Pictures Theme Park project.
In the 12 Months since then, surprisingly little has actually happened with the exception of the ceremonial "laying of the first stone" on the 31st of May. Sadly, it seems we are still waiting for the 2nd stone to follow.
The first of many broken promises came early in June, with the President of the Promoter and Developer of the Project - Proyectos Emblemáticos Murcianos SA (Premursa) - addressing the AGM with the news that construction work would commence in October.
Further guarantees made by various regional Politicians, that construction would commence on the 15th of January, and the 28th for February respectively, were also broken.
Later in June Premursa announced that they had moved to specially constructed offices on an Industrial Park on the outskirts of Alhama de Murcia, where they proudly announced how they were accepting applications for the 21'000 job vacancies at the park.
Tumbit has just realised that the "Prem" in Premursa probably stands for "Premature".
By January 2013 it was suddenly revealed that the revised and reduced footprint now meant that much of the project encroached on protected land (How could the Project Design team not know that ?), and as such new, further plans had to be issued.
Resulting in further delays, and broken promises.
With no sign of work ever actually starting on the project, it is looking increasingly unlikely that the Park will be open for Spring of 2015 as originally announced – a condition stipulated when planning was originally granted.
Those seeking a few moments of amusement might like to view the Official Presentation for the Park – as it was originally invented – by clicking the link >> HERE << .