Madrid to offer Catalonia a helping hand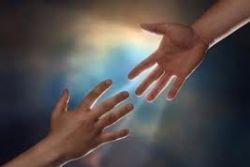 The National PP Government is willing to extend an olive branch to the Catalan government and help out the cash-strapped region.
According to Government sources, Catalonia's finances are in a bad state and the region needs help from Madrid at a time when pro-independence parties have stepped up their campaign for a referendum to be held on the region's status within Spain. This has set Catalonia on a collision course with Madrid, which has launched a legal challenge against a sovereignty declaration by the Catalan assembly earlier this year.
However, Finance Minister Cristóbal Montoro has been in constant talks with the Catalan finance commissioner Andreu Mas-Colell. The first official opportunity for restoring dialogue could take place tomorrow at a meeting of the Fiscal and Financial Policy Council (CPFF), which is comprised of the national finance minister and regional finance commissioners.
Catalonia missed its deficit target for last year of 1.5% of GDP and has already said it will not make this year's initial goal of 0.7%. However, the Rajoy administration may end up setting different targets for each of the country's regions if Brussels decides to relax the deficit-reduction program of the Spanish administrations as a whole.
The CPFF is due to discuss the targets on Thursday. The Catalan Republican Left (ERC), which has given its backing to Artur Mas's minority CiU government, has threatened to vote against Catalonia's draft budget if the deficit target is not relaxed, which would spark a political as well as an economic crisis.
Deputy PM Soraya Sáenz de Santamaría has also been making moves in a bid to build bridges, which could eventually culminate in a meeting between Mas and Rajoy.