Spain to Hike Taxes on Cigarettes and Alcohol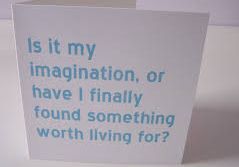 Spain yesterday approved a new eco-tax as well as hikes on alcohol and tobacco products.
The Partido Popular had already announced it would be implementing such changes as part of its Stability Plan presented to Brussels. The Treasury hopes to collect around one billion euros from the new taxes, although the exact figure will depend on consumer spending, said Finance Minister Cristóbal Montoro. In 2012, for instance, tobacco sales dropped 2.3%.
Following Brussels' indications, Spain will levy a fee on CFCs (chlorofluorocarbon gases used in air conditioners, for instance) that it hopes will bring in €340 million this year.
Higher tobacco taxes will add an estimated €366 million a year in revenue, and alcohol levies will bring the total up to €700 million, according to Montoro's estimates.
The government also made reforms to corporate taxes, eliminating a deduction for portfolio deterioration that will save the state around €3.6 billion a year, although the impact will not be felt before 2014.
These tax hikes are just the latest in a long series of reforms enacted by the Mariano Rajoy administration during the 18-month period that the conservative leader has been in office.
The PP government also approved a measure that will signify losses of around €2 Billion for the state. The Entrepreneur Law, which will be approved via a fast-track procedure, allows self-employed workers and small and midsized businesses to pay IVA only when their own invoices get paid by providers.
Despite the PP's fiscal measures aimed at reducing the deficit and increasing revenues, so far the party has fallen short of its goals. Moreover, the new policies have contributed to the overall economic deterioration by placing a greater burden on families during a recession.
In December 2011, personal income tax went up. 7 new tax brackets were created, and the maximum rate for the highest earners rose to 52%. Savings were also slapped with a new tax, while property tax increased.
Cigarettes and lottery
Tobacco taxes have been rising steadily over the course of the PP's first year in government. These products became even more expensive when the government also increased the value-added tax for all products and services a few months later.
In February of last year, corporate taxes went up. Then, in September, VAT rose significantly, and energy companies were presented with new fees, including a special tax on natural gas.
In January of this year, the government axed the income tax deduction for home purchases, following Brussels' recommendations after the bailout of the Spanish banking sector. Finally, the Treasury created a new 20% tax on lottery winnings of over €2,500. Until now, these prizes were exempt from tax.