Temperature test for expats' winter fuel allowance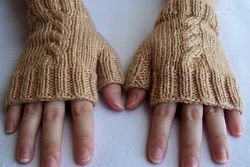 A temperature test is to be brought into use in order to establish whether or not expatriates should qualify for the winter fuel allowance.
The plan has been unveiled by the chancellor George Osborne as a way to justify welfare cuts that are affecting those of a working age.
More than 10,000 people living in foreign countries are likely to lose the payment, which can amount to as much as £300 a year, when the change comes into effect.
UK Prime minister David Cameron had pledged that the payments would be protected until 2015 at the last election, but he is facing increased calls that they should be scrapped for those living in sunny climates.
Around £2 million is paid out each week to expats in welfare benefits, but this is likely to change after the next election, according to the spending review.
The test is expected to rule out winter fuel payments for anyone living in a European country which has a higher average winter temperature than the warmest parts of the UK.
By excluding these people the government could save as much as £30 million a year.
It does mean that richer pensioners who have moved to colder countries would continue to receive the payment while poorer expats in warmer destinations would lose it.
Currently Brits who move abroad must have been in the UK up until the age of 60 in order to qualify for the payment.
A recent ruling by the European Court of Justice means that the government could be forced to extend this to all 444,000 expat pensioners no matter when they left the UK.
Recommended Reading
Until those changes take effect click HERE to read How to Claim a Winter Fuel Allowance as an Expat.
This would amount to somewhere in the region of £100 million and there has been a 13-fold increase in claims for the benefit over the last 10 years.
A source said: "It can't be right that a payment meant to help people through cold winters is going to those living in the Mediterranean."
Click here to read More News Stories by Expatriate Healthcare?