No Growth for Spain in 2014 : IMF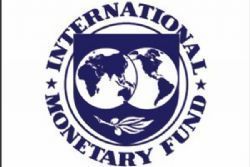 The recovery has been put on hold - again. Once more, the IMF has bad news for the Spanish economy, throwing cold water onto the official optimism that the government has been trying to convey over the last few weeks.
Updated forecasts released by the IMF on Tuesday predict a contraction of 1.6% in the Spanish economy for this year, in line with the figures it released in April. But this time around the IMF is also slashing its forecasts for next year. Having originally predicted growth in Spain of 0.7% for 2014, the IMF is now predicting a 0.0% rate.
That means that the growth that the Spanish government is so desperate to see, and that the IMF itself was predicting until just a few months ago, will have to wait until 2015. That, of course, does not mean that there will not be quarters that see growth during the coming year, but simply that the average rate over the 12 months will not be sufficient to produce a positive percentage.
The IMF forecasts are among the most pessimistic of those coming from public and private organizations. According to data compiled by the Funcas think-tank, for example, economists surveyed are predicting average growth for Spain of 0.7% for 2014, while the Spanish government is expecting 0.5%, the Bank of Spain 0.6%, and the European Commission 0.9%.
Only Italy will see worse growth figures than Spain this year, according to the IMF's updated forecast. But next year, Spain is predicted to end up completely excluded from the recovery that is forecast for the euro zone as a whole.
The IMF believes that Spain will be the only country among the 14 for which it has supplied new data that will not see growth in 2014.
As experts from the IMF suggest in their new report, it's as if the Spanish economy were trapped in a vicious circle. On the one hand, there is the drag on the economy of the longest recession in living memory. And on the other, there are the effects of the government's austerity measures.
This is a problem that is evident in other countries that are also facing problems. The IMF is now accepting the fact that fiscal adjustments should be gradual and focused on the medium term. It is also calling for greater progress in terms of reforms to the banking sector.
Just under a month ago, the IMF published its conclusions from a study of the Spanish economy, suggesting a more gentle fiscal adjustment than the one being demanded by the European Commission, in a bid to avoid stifling growth further. However, the Washington-based institution, which is headed by Christine Lagarde, is recommending that Madrid go further with its reforms to the labor market in order to combat Spain's astronomical unemployment rate.