Spain sees Mortgage approvals fall in May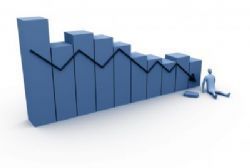 A report issued earlier today by Spain's National Institute of Statistics (INE) has shown how the number of mortgages approved on residential properties plummeted in the month of May,.
The number of of mortgages awarded for private homes decreased 29% on an annual basis to reach 18,420 in May.
The study also revealed how the average mortgage awarded against residential properties fell by 5.4% year-on-year to reach Ä96,400, with the total amount being loaned falling by 32.9% on May 2012.
At the same there was a 30.1% annual decline in the number of all mortgages awarded, reaching 30,559 during May. Similarly, the average amount mortgaged on all properties increased by 7.4% on the year.