Castellon Airport : 655'000 Passengers per year 'Worst case Scenario'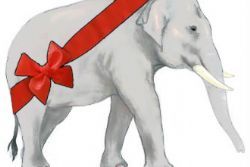 The Ministry of Development has released a document in an attempt to justify the opening of Castellon Airport, which estimates that passenger numbers will not fall below 655'000 per year, and flights not fall below 6'400 per year.
However, the report also suggests an expected average of 860,000 passengers per year, possibly growing to as many as 1.6 million within 5 years with 13'400 flights per year.
The Generalitat Valenciana were at pains to point out that the higher figures were calculated in 2011, when the viability of Castellon Airport had a rosier outlook, but were instant that the lower figures quoted were 'worst case scenarios'.
The report also noted how growth at the airport would be assisted by a growth of the tourism industry within the Province.
In the immediate term, the goal is to attract some 355'000 passengers to the facility in it's first year, and at a cost to the Generalitat of no more than 2.5 Million Euros.
Meanwhile, just yesterday Valencia's President Fabra said how 'the only news he wanted to hear about Castellon Airport was that the first passenger aircraft had landed'.
Read further Castellon Airport news by clicking the link >> HERE <<.