Gibraltar : The question we have all been waiting for ?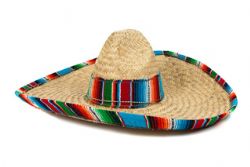 Finally, one MP has stood up in the House of Commons and asked a simple, yet obvious question surrounding Spain's claim of Sovereignty over the British Overseas Territory of Gibraltar.
David Davies (so good they named him twice), the Conservative MP for Monmouth, asked the Foreign Secretary "Since geographical proximity has become such a priority for the Spanish over national borders, will you instead suggest at your next meeting that they turn their attentions to Ceuta and perhaps hand it back to the Moroccans who have been after it for many years?"
Whilst William Hague expressed his agreement with Davies, he said how the UK would focus on "localised issues", which Tumbit is guessing to be Foreign Office speak for rising above any likely 'tit-for-tat' scenario.
For their part, the Labour Party questioned if the Foreign Secretary was 'doing enough' to protect the UK's interests in Gibraltar, with Shadow Foreign Secretary Emma Reynolds asking if "The UK is working closely with the European Union to ensure Spain is forced to respect its EU treaty obligation?".
Meanwhile, the views of Ian Paisley Jr - MP for the Democratic Unionist Party (DUP) were perhaps slightly more representative of the masses when he told Parliament "Can I make it abundantly clear to the Spanish that if they continue their hostility to the people of Gibraltar, that you (Mr Hague) will tell the ambassador here in London to pack his sombrero, straw donkey and sangria and go?"
Mr Hague replied that he would probably use more restrained language in his next meeting with Spain's Ambassador to the UK.
Read previous news articles concerning the recent conflict over Gibraltar by clicking the link > HERE <