Spain to revise 2014 growth projections upwards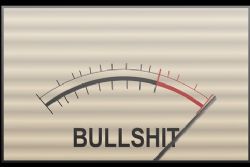 Spain's government is revising upwards its growth target for 2014 due to an export-led recovery from a prolonged recession, Economy Minister Luis de Guindos said in an interview with the Financial Times published on Wednesday.
De Guindos said that his officials were "slightly" revising the 2014 growth forecast up from the current 0.5% projection.
"We are much more confident than we were 6 months ago," de Guindos was quoted as saying, in comments published on the newspaper's website.
"Spain will show clearly the quality of the policies implemented in the euro zone," he added, saying that spending cuts and reforms had steered the economic recovery.
Spanish government officials have set a bullish tone in recent weeks, pointing to an economic turnaround close at hand as recent data indicated the country was on the verge of exiting a prolonged slump.
Spain has been in and out of recession since a property boom ended in 2008, while unemployment has soared to over 26%.
GDP contracted 0.1% in Q2 of the year from the previous 3 months, and the government is forecasting it will stabilise or grow by up to 0.2% in the last half of 2013.
De Guindos added in the interview that Spain would start creating jobs on a sustained basis in Q2 or Q3 of next year, and that 2013 year-end unemployment figures would be better than the 27.1% jobless rate currently forecast.
He said that Spain's current account was expected to show a surplus of about 2% of GDP this year.
Many analysts are more cautious on the Spanish economy, with some predicting a period of stagnation despite bright spots such as improving exports.