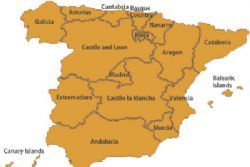 Alongside complaints about Banks in Spain, complaints about Ayuntamiento and Town Hall administration are perhaps the most common quibbles by all non-Spanish residents.
However, as with the Banking and Financial sector, there is a formal procedure in place where an official complaint can be made.
The public body responsible for this is called the "Defensor del Pueblo".
Who ?
Article 54 of the Spanish Constitution establishes that the Defensor del Pueblo Ombudsman shall be regulated by the high commissioner of Parliament, and be responsible for the "Defence of basic rights, and authorised to supervise the activities of Public Administrations".
The regulation, responsibilities, and authority of the Defensor del Pueblo are laid down by Organic Act 3/1981, and state that the institution should be elected by members of Parliament for a five-year period and work completely independently of any other government body.
How ?
Anybody can make a complaint about any perceived wrongdoing, provided it is made within 12 months of the date of the offending incident.
The complaint can be formally submitted online with a few basic contact details (Name, Address, Postcode, NIE) together with 4000 Characters of text to describe the nature of the complaint, and can be accompanied by up to file additional digital files.
However, this complaint can only be submitted in Spanish, and must be submitted with a Digital Signature.
If and when you have persisted with your complaint, and managed to submit the document, you will then receive an e mail with a unique confirmation reference. This basically acknowledges that your details are in the system, and you can also chose to chase your complaint along by calling Tel : 914 327 900 should you need to do so – again, this service is only offered in Spanish.
Further information on this service can be gained by calling Tel : 900 101 025, or by clicking on the link >>HERE<< .