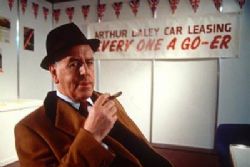 Chances are that anybody who is reading this guide is doing so faced with a problem.
In the UK the act of selling or buying a previously owned car is relatively straight-forward. We all know that the seller hands over the relevant parts of the log-book to the new owner and then posts off the corresponding part to the department of transport to advise them of the change of ownership.
However, here in Spain things are not quite so simple.
Many people selling a used-car to a private buyer either fall into the trap of trusting that the new owner will notify the DGT, or are completely unaware that there is an obligation to do so.
The truth of the matter is that there a number of reasons as to why the new owner may neglect to advice the DGT of this. Some of these are to hide criminal intent, such as avoiding paying car taxes or accruing parking tickets and speeding fines in the name of the old owner, and other reasons are down to forgetfulness, incompetence or likewise being unaware of such a requirement.
More often than not the previous owner only becomes aware of such an issue when faced with a bill of some kind for the vehicle, which they may have sold months or even years ago.
BUYERS of second hand cars in Spain can read their obligations by clicking the link >> HERE <<
Assuming that the current address or contact details of the new owner are unknown, there is a procedure in place whereby the previous owner can disassociate themselves with the vehicle.
The process known as Solicitud de Baja del Vehiculo – or just "Baja" for short – can be undertaken by completing the form attached >> HERE <<
And presenting it together with the appropriate supporting documentation and fee to the Provincial offices of the DGT.
Of course, if you have neither the time or language skills a Gestor or Agent will be able to undertake this for you for a nominal fee.