Messi : Scapegoat or Criminal ?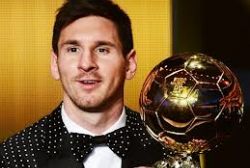 Four-time FIFA World Player of the year, Lionel Messi, arrived at court this morning to answer questions over his alleged tax evasion.
The Argentinan born Barcelona Footballer and his father Jorge appeared at the hearing in the coastal town of Gava, Barcelona, after being accused of defrauding the state out of €4million by avoiding the payment of taxes on his image rights.
The prosecution alleges that Messi and his father set up shadow companies in Uruguay and Belize to avoid paying tax in Spain.
Both men deny the charge, saying the deals, which took place between 2007 and 2009, were done by Messi's former agent without their knowledge.
The Messis have since made a payment of £4.2million to the taxman, the alleged unpaid amount plus interest, but it has not stopped the hearing from taking place with Spanish authorities eager to clamp down given the country's financial problems.
The will determine whether the case will be pursued further, but the damage has already been done to tarnish Messi's wholesome image.
The 26-year-old has overcome a childhood growth issue to become one of the most recognisable - and wealthy - sportsmen on the planet, having scored 323 goals in 387 appearances for one of the most iconic football teams on the planet.