Spain to freeze civil servants pay for 3rd year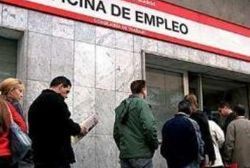 This represents the third consecutive year of such measures being taken, as the country battles with the effects of a prolonged recession and bank bailouts.
The announcement came just hours ahead of the Government releasing details of their 2014 budget proposals, alongside revised forecasts for unemployment and economic growth expected to be seen by the end of next year.
Growth forecast are expected to be revised upwards from 0.5% to 0.7%, with unemployment revised downwards from 26.7% to 26.3%.
Details of changes to annual Pension increases are also expected to be laid down in this afternoon's announcement.
Recommended Reading
• Spain to cull 50'000 salaried Politicians