Former Head of Spanish Paralympics Charged With Fraud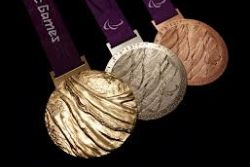 A Madrid court has fined the former head of the Spanish Federation for Mentally Handicapped Sport €5,400 for fielding athletes without any disability at the 2000 Paralympics in Sydney.
The Judge found Fernando Martin Vicente guilty of fraud and ordered him to pay both the fine and return €142,355 received from the government intended to subsidise the promotion of sports for the disabled.
The issue was first made public in 2000 when Carlos Ribagorda, a member of Spain's gold medal-winning handicapped basketball team in Sydney, claimed he and other athletes in categories such as track and field, table tennis and swimming, did not have any such disability.
"Of the 200 Spanish athletes at Sydney at least 15 had no type of physical or mental handicap - they didn't even pass medical or psychological examinations," Ribagorda told a journalist just days after the Paralympics ended.
Ribargorda went on to say how he played for the Spanish Paralympic basketball team for over 2 years.
Spain won a total of 107 medals at Sydney 2000, where they finished 3rd behind Australia and the UK.
Vincente resigned from his position, but tried to defend himself, claiming how the evaluation of mentally handicapped competitors was "difficult", and that "it would be easy for anyone to cheat" in such evaluations.
A further 18 members of the Federation, who had originally been charged with fraud, had their charges overturned.
Thirteen years ? : Don't ever let anyone tell you that the wheels of Spanish justice turn slowly.