Santander to buy 51% of El Corte Ingles Finance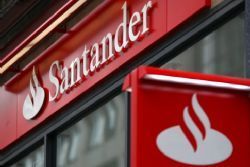 Spain's Banco Santander announced today it had agreed to pay €140 mln for a 51% stake in the country's largest consumer finance business from department store chain El Corte Ingles.
Sources with knowledge of El Corte Ingles consider the business one of the most lucrative assets of the retailer since it has more than 10.5 million store card customers and is the largest consumer finance business in the country.
Its finance arm lent €6.6 bln last year, 10% less than the 2011 portfolio but generated €168.4 mln of revenue in 2012, 9% more than in 2011.
The deal would allow Santander, Spain's biggest bank, to access the privately owned firm's huge database of customers to target them with products from its own consumer finance business.
In a statement, the bank said El Corte Ingles' finance unit would first pay out an extraordinary dividend to the parent company of €140 mln, thereby reducing the value of the unit, valued at €415 mln in a due diligence process at the end of July.
"The agreement will allow Santander to strengthen its leading position in the European consumer finance market and will make its Spanish and Portuguese portfolios more diversified, thanks to the complementary nature of the Financiera El Corte Ingles," Santander said in a statement.
Santander said the deal would be submitted for regulatory approval to the European Commission, the Bank of Spain and the Bank of Portugal, and hoped to secure a green light in Q1 of 2014.
El Corte Ingles, a household name in Spain, is under pressure from creditors to sell assets or offer banks greater guarantees as it restructures €5 bln of debt.
Through its store card, it lends to shoppers to make purchases in its chain of more than 80 department stores, which sell everything from clothing and food to electronics, kitchens and holidays.
El Corte Ingles is struggling to remain competitive as Spanish consumers hunt for bargains in the country's sharp downturn.
Retail sales in Spain have dropped for 38 consecutive months, and El Corte Ingles posted an 18% fall in net profit for 2012 to €171 mln, year-on-year, and sales down 8% to €14.5 bln.