FACUA launches app to check Mortgage overpayments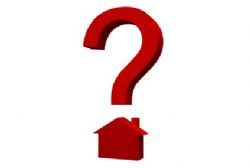 FACUA-Consumers in Action has launched 'micláusulasuelo' (myfloorclause), an app which calculates Mortgage overpayments due to 'floor clauses'.
With it, the organisation hopes to help promote the complaints made by users to nullify this abusive clause and to refund their money.
The tool is available online by clicking >> HERE <<.
Currently only available in the Spanish language, it can be accessed by logging in and inputting data relating to the mortgage agreement. The application then calculates how much the bank has unfairly charged through applying the clause.
A high percentage of variable interest mortgage loans granted in recent years incorporate the 'floor clause', where it establishes a minimum interest rate to be applied.
The app then provides a report shown on two repayment tables for the entire term of the loan : One demonstrates how much has been paid as a result of the abusive clause, and the other reflects how the payments would be without the clause.
In January 2013, FACUA reported 20 lenders for their implementation of floor clauses to the consumer protection authorities within the 17 autonomous communities, demanding penalties proportionate to both the extent of the wrongdoings committed by the bank through this abusive clause, and to the financial profits being generated by preventing users from having benefited from the falls in Euribor (the Euro Interbank Offered Rate).