Spain Nets €22.5 Bln Since 2012 Tax-Fraud Laws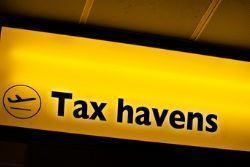 Measures introduced by the Spanish Government to tackle tax and social security fraud have yielded some €22.5 Bln, according to a joint report issued by the Ministries of Employment and the Interior.
Deputy PM Soraya Sαenz de Santamaria announced the news, revealing how €16.5 Bln of the amount came as a direct result of claiming down on undeclared labour and benefit fraud.
Further to this, changes to reporting obligations on accounts, securities, and properties located overseas have "enabled assets valued at €87.7 Bln to be identified".
Sαenz de Santamaria went on to say how these new measures has prevented assets being"hidden", and in a period of just 18 months a total of 3'953 fraudulent schemes had been exposed.
Since their introduction in mid-2012, Spain's anti-tax fraud law is designed to strengthen measures to combat tax fraud, thereby reinforcing legal certainty and boosting fiscal revenues.
The law introduced measures such as limiting the use of cash payments over €2,500 where one of the parties is negotiating a 'professional service'. The law also calls for all taxpayers to provide information on accounts, securities, assets, life insurance and real estate held or located abroad, and provides for measures aimed at minimizing value-added tax (VAT) fraud.
Finally, the law enables the Tax Office to implement measures in the collection of tax debts, to ensure, for example, that the debtor does not claim insolvency or conceal assets so that they cannot be seized by the authorities.