Spain's mobile market shows signs of recovery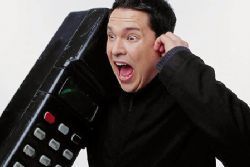 The number of mobile phone connections in Spain increased for a 4th straight month in August, data published on Tuesday showed, marking a tentative recovery after 2 years of client losses.
Cash-strapped consumers in Spain, where one in four of the workforce is jobless, have been cutting mobile usage and switching to cheaper deals to save money as recession dragged on. Yet the economy is expected to have returned to growth in the 2nd half of the year, prompting a gentle pick-up in consumer confidence.
Mobile customers increased by 5,536 in August, Spain's mobile watchdog said in a statement, though growth remained focused on cheaper deals and the market overall was still 4% smaller than a year earlier at 52.19 million connections.
"Although the increase in mobile phone lines was not spectacular, we must bear in mind that August is not usually a favorable month for taking out phone contracts," the regulator said. So-called virtual mobile operators, which rent network capacity from traditional operators, attracted 159,056 new sign-ups in August, continuing a shift in the market towards smaller operators who often offer discounted deals.
Their market share has risen to 11.4% from 8% a year ago.
Market leaders Telefonica and Vodafone have shed hundreds of thousands of clients in the last year and in August Telefonica recorded a loss of 147,687 connections, while 58,642 customers cancelled their lines with Vodafone.
Telefonica had 34.1% of the market, compared with 37.3% in August 2012, while Vodafone's market share shrank to 25% from 27.6% a year earlier.
The broadband market also grew in August, with 55,903 new customers, 15,752 of which took out superfast fiber optic connections. There are now 484,662 fiber lines in Spain, marking an 87% increase over the past year.