IMF report on world's most indebted economies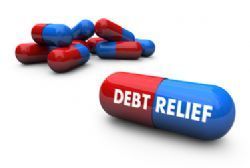 The World Economic Outlook (WEO) report issued earlier today by the IMF has detailed the world's top 10 indebted Governments.
And the good news is that Spain is not in the list.
Spain's GDP - at 88.8% of GDP - is undeniably high, yet the top 7 countries on the list have a national debt that surpasses their GDP.
Greece tops the list with a Government net debt equaling 173% of their Gross Domestic Product (GDP), with the economy expected to shrink for the 6th consecutive year in 2013.
What's more, Japan - the World's No.3 Economy behind China and the USA - has a debt of 140% of it's GDP.
And maybe Spain should draw some comfort from the fact that the USA - the World's 2nd largest Economy - ranks 10th on the list with a debt of $14.6 trillion (87% of GDP).