Economists worry over risk of deflation in Spain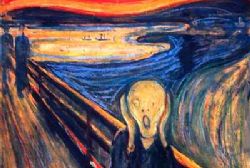 Data provided by Spain's National Institute of Statistics (INE) has revealed how inflation is currently hovering slightly above zero, causing concern to Eurozone Economists.
Despite being good news for the country's consumers, analysts fear the news will make any recovery of the economy much more unlikely in the short term.
The data - which was also confirmed independently by the EU - indicated the increase in consumer prices was down on the 0.5% increase seen in September.
The EU defines "Economic Stability" as having a rate of inflation close to 2.0%.
The INE also said how the lower rate was mainly fueled by falling prices for communications, transport, education, food and alcoholic beverages.
Despite this being good news for the average household in the short term, the worry is that - if left unchecked - Spain's Economy could plunge into a tailspin of deflation.
Spain was last in a period of deflation in 2009 after experiencing 8 consecutive months of falling prices.