Spain Creates Fiscal Watchdog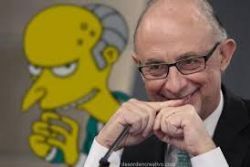 Spain set up a fiscal overseer on Wednesday to reassure investors it could control its finances, but doubts remain about the watchdog's independence and ability to rein in over-spending by local and national government.
Parliament, where the ruling Partido Poular has a majority, passed the law setting up the Independent Fiscal Authority by 181 votes in favor to 136 against and one abstention. It will be operational in the coming weeks and produce non-binding reports on spending at a regional and central government level.
Spain agreed to set up the watchdog as part of a €4 Bln EU aid package for its banks last year.
Spain's erratic reporting of fiscal figures, especially from its regional authorities, and repeated revisions to data have fueled investor mistrust in the government's efforts to reduce one of the euro zone's largest public deficits.
In 2012, while debt costs soared to record highs as traders bet against Madrid's ability to reduce spending and raise revenue in a recession, the government was forced to revise the previous year's deficit 3 times.
Earlier this year, after reporting a surprisingly low 2012 deficit, the government raised the headline figure after the EU statistics agency questioned its accounting methods.
The watchdog will produce reports on efforts to meet fiscal targets and recommend sanctions for failure but it will not have the power to impose fines or force policy changes.
Treasury sources say the name-and-shame exercise is enough to keep offenders in line.
"Its recommendations are not just opinion, even though it cannot pass sanctions. The subject of the recommendations must follow them or justify why it is not doing so. It's more a sanction on their reputation," a Treasury source said.
Treasury Minister Cristobal Montoro will propose the watchdog's president, a relatively low-paid public servant's position, who must then be ratified by the cabinet, adding to concerns over the authority's independence and powers.
"There remain issues with the mandate and the seniority of the board, as well as over who elects that board, which clearly raises questions about the real independence of the authority," said Bank of America Merrill Lynch economist Ruben Segura-Cayuela.
With Montoro responsible for setting the budget and bringing the deficit down to about 3% of GDP by 2016, from 6.84% last year, many fear he will chose a political ally to head the body.
The IMF, which pushed Spain to create the body, has also warned the treasury minister's role in choosing its head taints its independence.
The government says the authority will not be forced to answer to the Treasury Ministry but, in one concession to IMF and EU pressure, it has made the post a 6-year, non-renewable position to take it out of the four-year electoral cycle.