Catalan Banks "would fail following independence" : Bank of Spain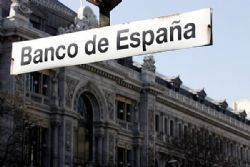 Banks such as CaixaBank, Banco Sabadell and Catalunya Banc, which are based in Catalonia, would face serious problems and could go under if the northeastern region were to declare its independence from Spain, the governor of the Bank of Spain, Luis Marķa Linde, said Monday.
"According to European regulations, if a small territory were to separate from a large territory, the banks headquartered in the small territory would no longer be able to fund themselves through the European Central Bank," Linde said in response to a question at the annual meeting of the Spanish branch of the Financial Markets Association in Madrid.
Linde said the same rule applied, for example, to a Japanese bank, which, even if it also had headquarters in Paris, cannot tap the ECB for liquidity.
"There is no possibility in a systematic and significant way for a bank from a territory that is not a member of the European Union to fund itself from the ECB through its subsidiaries in territories which are EU members," Linde said. "The ECB only lends against a guarantee issued by a borrower that is a member of the European economic area."
Linde painted a scenario in which a territory that separates would have to have its own currency and a banking supervisor, and would have assets in that currency but liabilities in euros. "It would be a very bad scenario," he said. "Both the large territory and the small territory would suffer a great deal."