Spain's Smaller Construction Firms Venturing Abroad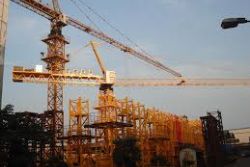 Spain's small and mid-sized construction firms are increasingly turning to the international sphere, following in the footsteps of giants such as ACS and FCC, the country's secretary of state for Infrastructure, Transport and Housing told Efe on Friday.
Worldwide, Spanish construction groups executed projects worth €32 Bln last year, Rafael Catala said during a forum on ties between Mexico and the EU.
"We will surely end 2013 above those magnitudes. We are talking about very large numbers," the secretary said.
Traditionally strong in Latin America, Spanish firms have been winning contracts for major infrastructure projects in the United States, Canada, Asia and the Middle East.
That process of internationalization has been driven by the "very tough impact" Spain's economic slowdown has had on the construction sector, Catala said.
Some Spanish construction companies do as much as 80% of their business outside the Iberian nation and the trend is spreading to small and medium-sized firms, whether "dragged along by the big ones, or sometimes on their own," the secretary said.
Globalization has allowed Spain's construction companies to compensate for reduced revenue at home while creating a business framework "with an extraordinary capacity that is permitting them to compete with anyone in every part of the world," he said.
As it looks abroad, the Spanish construction industry is drawn to countries that have both a great need for infrastructure and the capacity to attract investment, Catala said, citing Eastern Europe, Latin America and Gulf nations such as Saudi Arabia as examples.
Mexico, he noted, has a "very ambitious" plan to expand and upgrade its ports, roads, railways and airports.