Spain Arrests 422 in Fake Employment Scam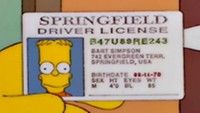 Spain's Ministry of the Interior announced yesterday the arrest of 422 people as part of their investigation into a counterfeit employment scam that cost the state at least €2.6 Mln.
The network arranged the sale of illegal work contracts, which allowed people apply for unemployment benefits, foreign resident permits, and, for inmates, open prison status, the Interior Ministry statement read.
"Up to now, 422 people have been detained including beneficiaries of the contracts, members of the criminal network and the leader"
The arrested suspects came from a nationwide network spread across 30 Towns and Cities.
The unnamed ringleader was detained in Jerez de la Frontera, Andalusia, and was reported to have accomplices working within a number of local government departments, where he created around 10 companies to sell the falsified documents.
Those who bought the fake contracts were told to pay their social security contributions directly to the gang leader, but that money never reached the government, the ministry said.