2013 Sees Car Production in Spain Increase for 1st Time in 3 Yrs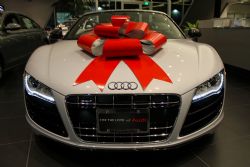 Passenger car production in Spain climbed last year for the first time since 2010 as exports to non-traditional markets grew and as government subsidy schemes helped boost domestic sales.
The National Association of Car and Truck Manufacturers (ANFAC) said output in 2013 climbed 9.3% from a year earlier to 2.163 vehilces. Even with the improvement, however, production levels remain at around the same levels as in the 1990s.
Exports last year rose 8.7% to 1.879 million units, some 87% of total production. Some 20% of shipments were to countries outside of the EU, with a notable increase in exports to the United States, Algeria and Turkey. In December alone exports climbed 9.6% to 116,054 units.
ANFAC said the PIVE and PIME schemes, which provide incentives for consumers to scrap older vehicles for new environmentally friendly ones, had pushed up domestic demand for cars.
The government recently extended the PIVE with an additional injection of €175 Mln. The subsidy schemes helped boost domestic purchases of new cars to 722,703, up 3.3% on 2012, the worst year for the sector since 1986.
ANFAC is targeting production of 2.4 million vehicles this year and is aiming to reach 3 million units in 2017.
Recommended Reading
Spanish Car Plants Look Beyond Low Labour Costs