Spain wants rapid end to Panama Canal dispute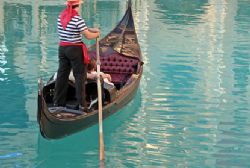 Italy and Spain are both committed to finding a rapid solution to a dispute which is threatening to halt work on widening the Panama canal, Italian PM Enrico Letta and his Spanish counterpart Mariano Rajoy said on Monday.
"We think it is absolutely fundamental that we manage to solve this controversy, this is a primary interest for Italy and Spain," Letta said at a joint news conference with Rajoy in Rome.
A consortium of construction companies, led by Spain's Sacyr, has threatened to halt work on expanding the Panama Canal unless a dispute over cost overruns is resolved.
Rajoy echoed Letta's words, adding that a halt in the works would cause "serious damage."
Recommended Reading
* Corvera's Sacyr Making Progress With Panama
* Spanish Minister to Visit Panama over Sacyr Row