Primark Spain : As One Store Closes, Another Store Opens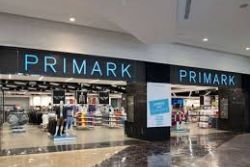 Budget clothing retailer Primark has closed its store in the Plaza Imperial Shopping outlet, Zaragoza, just weeks before the opening of its new store in Tenerife.
With the opening of the Tenerife on February 27, Primark will have a total of 39 stores in Spain, with future plans to increase the number by the end of 2014.
The 3,000 sq mt store, located at Santa Cruz de Tenerife's Meridian Mall, will see the creation of some 130 new jobs.
"This opening is the next step in the expansion strategy that Primark is conducting in Spain. With the new store in Tenerife, Primark will have a total of 3 stores in the Canary Islands," said the fashion value retailer in a company statement.
The store in Zaragoza closed last week, as the mall itself was shut down due to lack of visitors. Other fashion retailers such as Zara left the failing shopping center over a year ago, in search of a new retail location. The store closure was not the first of its kind, last fall Primark closed its store in Dolce Vita shopping center, in La Coruņa. Both locations were struggling with a declining amount of visitor footfall, as opposed to being a sign of the store's falling popularity with consumers.
Primark remains committed to its Spanish market, with the company's first European store opened just outside of Madrid in 2006. Since then Spain has grown to be the company's No.2 market in terms of number of stores, after the UK and Ireland.
Further Reading
* Primark Open Another New Store in Spain