UK Expats See Reduction In Cost of Passports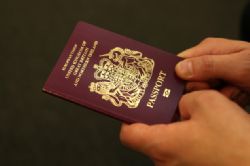 As from the 7th of April the cost of a UK passport for Expats is due to be reduced to £83 for adults and £53 for children.
All overseas passports are now issued in UK, and as a result a portion of the cost savings in processing the paperwork centrally - approximately 35% - have been passed over to the applicant.
UK Immigration and Security Minister, James Brokenshire, says Her Majesty's Passport Office is committed to delivering better value for money for our customers.
"I am pleased to announce that from 7 April the passport fee for customers applying for a UK passport overseas will be reduced by £45 for adults and £28.50 for children "
The new fees are as follows :
Adult 32 page passport £83.00
Child 32 page passport £53.00
Jumbo 48 page passport £91.00 (Child and Adult)
This reduction comes as a result of efficiency savings made over the last 3 years by taking back the processing and issuing of overseas passports to the UK while still maintaining the highest levels of security and customer service.
Recommended Reading :
* How to Apply For a UK Passport From Spain