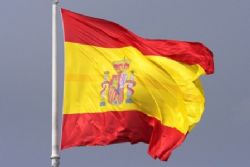 On 10 July 2012 the Spanish Government introduced details of the new residency requirements for all EU citizens, including British nationals.
According to the terms of the new rules, EU citizens applying for residency in Spain may be required to produce evidence of sufficient financial means to support themselves (and dependants). Applicants may also be asked for proof of private or public healthcare insurance.
Although previously many EU Citizens chose not to apply for their Residencia when they decided to make spain their permanent home, Royal Decree 240/07 states that those who have lived in Spain for 90 days must now apply. Not only is this now an obligation, it can make life here much easier and in many cases speed up the bureaucracy that they get involved in.
The benefits in applying for Residencia are...
It prooves that you have the legal right to live and work in spain.
Many financial institutions are still in the habit of asking for your Residencia details, like when you open a bank account or apply for a mortgage.
Applying for Residencia
There are two types of Residencia certificates : Temporary, for when you are planning to be here between 3 months and 1 year, and Permanent, which is valid for 5 years, but is renewable after that period.
The process of applying for your Residencia certificate is similar to that of getting your NIE and is done by going to the nearest provincial Police Station (Comisaría de Policía Provincial) that has a foreigners' department (Oficina de Extranjeros). Most major towns in your province will have one of these.
Documents you will need to apply for your Residencia:
Your passport
3 passport photographs
A completed form for each person applying for Residencia (including children) called EX18, and you should be able to get a copy from any local Tobaccos, or you can download it online via this link - Residencia Application Form (PDF format)
Proof that you live here (your Escritura, or your Rental Contract)
Your NIE
Payment of the 10 euro fee at the bank
As with every legal process that you undertake in spain, take photocopies of every document.
This is a lengthy process and can involve a lot of waiting - both in submitting the application, and waiting for it to be processed. You should also be prepared for the fact that the legalities concerning Residencia seem to change frequently and should be prepared for slight deviations from the procedure listed above.
As with applying for your NIE, this is a proceedure that your Gestor or Lawyer can generally assist you with.
Please click here if you wish to Apply for Residential status as a Non - EU Citizen .
EDIT :
Click HERE to read about recent changes (06.05.2011) to the Residencia card for EU Citizens.