Mercadona ranked Spain's 2nd most reputable company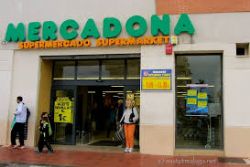 More than 14,000 Spanish people, consumers, NGOs, employees, managers and experts in different industry fields chose supermarket chain Mercadona as one of the most reputable companies in the country to work for.
In the annual listed 'Rank of General Business Leaders', complied by the Spanish Monitor of Corporate Reputation (Merco), Mercadona placed second, just behind multinational clothing company Inditex.
Mercadona President Juan Roig was also named the second most influential business leader in Spain, by Merco.
Mercadona also ranked no 2 in a subsection of Merco's report called "most responsible and best cooperate governance".
A spokesperson for Mercadona told regional news agencies that the listings validate the retailer's 'Total Quality Model' template of management, where employees are paid well above minimum-wage salaries and offered educational opportunities within the company.