Spain House Prices Decline Slows Further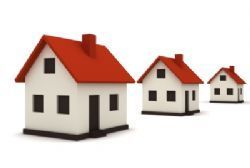 Spanish house prices fell at their slowest annual pace in more than 3 years at the end of Q1, an indication that the tide may be turning for the depressed real-estate market after six years of steep declines.
Data from Spain's national statistics institute INE released Monday showed house prices declined by 1.6% on the year in Q1, compared with a 7.8% annual drop in Q4. It was the smallest percentage decline since Q2 of 2010.
In quarterly terms, the INE said house prices fell by 0.3% in Q1 from the 4th, compared with a decline of 1.3% in the previous quarter.
House prices have dropped 36% since the country's housing bubble burst 6 years ago and pushed Spain into a deep economic slump.
Spain exited a 9-quarter recession in the second half of last year, and the economy has been on a slow path to mending since then.
Encouraged by the brighter outlook, foreign funds including George Soros' Quantum and The Blackstone Group have made investments in Spanish real estate during the past year.
The government has said it expects GDP to grow by 1.2% this year and by 1.8% in 2015.
Recommended Reading :
* Spain's economy grows at fastest pace in 6 years