Spain seeks total legal immunity for Juan Carlos after abdication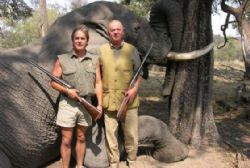 The government is planning to grant King Juan Carlos the highest legal protection possible against potential lawsuits once he ceases to be the Spanish head of state.
Until now, the monarch has enjoyed immunity from the courts. But once he hands the crown over to his son Felipe, he will be handing over that inviolability as well.
To protect Juan Carlos against future legal attacks, the Partido Popular administration will include him in the list of aforados, individuals who can only be tried by the Supreme Court in civil or criminal inquiries relating to the exercise of their duties. Around 10,000 politicians, magistrates and other public officials enjoy this status.
But the authorities are seeking to take this concept one step further with Juan Carlos, and extend the aforamiento to civil suits over events unrelated with the exercise of his duties. This would include claims such as paternity suits, for instance.
18 months ago, 2 Madrid judges turned down 2 paternity suits brought against Juan Carlos for events that allegedly took place before he was king. The magistrates argued that the king is inviolable and not legally accountable, as per the Spanish Constitution.
According to Deputy PM Soraya Sáez de Santamaría, the government will likely introduce the special protection via a fast-track organic law project of no more than a few paragraphs.
The executive confirmed it would work on this initiative 24 hours after the royal palace suggested the need to grant the king legal protection following his abdication.
Unlike the king, other members of the royal family have not enjoyed any particular legal protection throughout the 39 years of Juan Carlos' reign. His daughter Cristina was recently targeted by a court investigation into the business dealings of her husband, Iñaki Urdangarin, and was forced to provide testimony before a judge in February.
Recommended Reading :
* Spain lawmakers approve Royal succession to Felipe
* Spain to offer legal immunity to Royal family