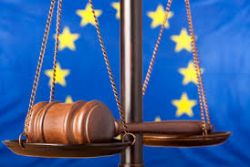 It is often taken for granted that all members of the legal community act professionally, ethically and with integrity at all times. Expats who are newly arrived in Spain often find themselves without the ability to ask for personal recommendations of trustworthy and reputable contacts, and this – together with a lack of understanding of many Spanish procedures – can often lead to misunderstandings, which can in turn lead to further problems.
There is a variety of information available on the net advising the checks to make before choosing a Lawyer in Spain (Especially for property purchases), however this guide assumes that problems have come to light beyond some way down the line.
Colegios de Abogados
The first thing you should be aware of – and verify – is the fact that all practicing Lawyers should be registered with the Colegio de Abogados relative to the Province in which they practice.
The Colegio de Abogados is the equivalent of the UK's Bar Council, and you can verify the status of your Lawyer by clicking through to their website (in Spanish) by clicking here .
Official complaints about your legal representation can be made via the Colegio de Abogados, however it is strongly recommended that you find yet another Lawyer to help you do this.
Colegio Notarial
Similarly, the Notario (or Public Notary) has a governing body to represent the profession in each provinces. As with Lawyers, your Notary can be verified online via the website (again, in Spanish) by clicking here .
Consejo General de Poder Judicial
As with your Abogado or Notary, you can also file a complaint if you feel that the Spanish Courts have been negligent or unprofessional in the handling of any case brought before them.
The Consejo General de Poder Judicial (General Judiciary) website can be viewed – in English – by clicking here
Lawyers, Solicitors or – In Spanish, 'Abogados' - often get a bad rap in many of the British newspapers, who seem particularly fond of painting Spain as a hotbed of corruption.
Whilst it is undeniable that many Expats have received questionable advice from their legal representation over recent years, it is a fact that such cases are in the minority. However, newspapers are sold on horror stories, and not by reports of Legal procedures passing successfully.