Spain sees public debt hit EU 1 Trillion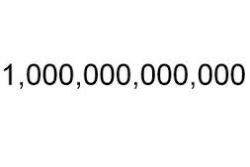 Spanish public debt stood at EU 1.007 trillion in June, according to data published Thursday by the Bank of Spain.
Debt increased by EU 10.336 Bln in June, representing 98.4% of the country's gross domestic product (GDP), representing an 1.03% increase from May to June.
This is the first time Spain's public debt has reached EU 1 Trillion.
The financial crisis in the country has significantly pushed up its public debt, representing 36.3% of the country's GDP in 2007 compared to 98.4% in June.
The government expects to see 2014 end with public debt representing 99.5% of GDP.
Recommended Reading :
* Spain growth beats Bank of Spain estimate