Spain sees EU130 Mln in aid to Canary tomatoes in 5 years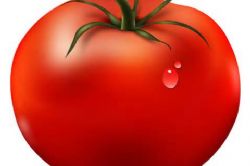 The Canary tomato sector has received EU130 Mln of state aid over the past five years, but the Government has ruled out making aid payments relating to past campaigns, as this possibility "does not seem legally feasible" under EU legislation.
This is what was reported to the Congressman of Nueva Canarias (NC) in Congress, Pedro Quevedo, who had issued a written request for information on the latest developments for the "survival of the tomato industry" in the archipelago.
In its response, the Government estimates that the Canary tomato sector has received some EU130 Mln of aid through various lines of support over the past 5 years.
However, he argues that after holding "informal contacts" with the European Commission (EC) to find out if state aid payments could be made to compensate for past campaigns, it was concluded that "this does not seem legally feasible."
Full funding of bank guarantees
In any case, the Government is committed to study the "essential facts and figures" on aid received, indebtedness and liquidity of holdings; and assures that in order to "facilitate the start of the season" this year, the Ministry of Agriculture will facilitate "full funding of the cost of the granted bank guarantees."
Regarding the POSEI programme, targeted to agriculture in the outermost regions of the EU, the Government refers to the words of the Minister of Agriculture, Isabel García Tejerina, who last May responded to Quevedo in Congress, saying that the agreement reached in 2009 and 2010 to supplement the EU funding for the sector by 50% in cooperation with the Canary Government "was breached by the latter in 2011, when only the state funds, amounting to 23 million Euro, were received."
"There was no contribution on the part of the Canarian Government. After just EU4 Mln contributed in 2013, the sector still expects the local authorities to pay what is left to reach the EU 23 Mln that were granted by the Central Government," the minister added.
In any case, the Ministry of Agriculture also reminds the Canary Islands authorities "they are free to redistribute the funds allocated by POSEI between the various sectors as they see fit," as well as grant state aid under regional funds.
Recommended Reading :
* Spain clears Repsol to start drilling off Canary Islands