Corvera Airline Deadline Slips Again, Airline Confirms Interest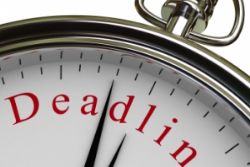 Manuel Campos - the Regional Minister of Development, Works and Planning, by now all too well-known for his inability to avoid giving a deadline on any given regional project - has given a an interview to a Spanish Radio station, where he has once again confirmed that "Corvera Airport could open as soon as April 2015".
The news comes less than a month after the very same Manuel Campos suggested that the Airport would be operational in March 2015.
The Regional Government of Murcia has stated on a number of occasions recently how the operation of the facility will overlap with that of San Javier Airport, which is expected to close some time during 2016, once state-owned AENA have been fully compensated for the EU75 Mln they have invested in the smaller, older airport over recent years.
Elswhere last week, Spain's Iberia-Air Nostrum Airline confirmed that they "would be interested" in establishing routes to and from Corvera Airport.
Recommended Reading :
* Murcia's Corvera Airport WILL open March 2015
* Murcia's San Javier Airport opens new shops : WHY ?