EC Approve EU16 Mln Paramount Murcia Subsidy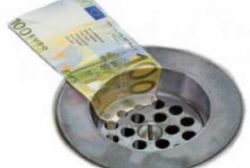 Earlier this week the European Commission approved the grant of EU16.28 Mln public funds to Proyectos Emblemáticos Murcianos SA (Premursa) for the construction of the Paramount Murcia theme park at Alhama de Murcia.
EC rules on public funding are such that anything over EU15 Mln needs to be approved by Brussels.
The EC concluded that the public aid meets the EU standards as it will encourage regional development in Murcia and that any exposure to competition "will be limited."
Earlier this year Spain notified Brussels of their plans to financially support the construction of the theme park with EU16.28 Mln in direct subsidies.
The project will involve a total investment of EU206.6 Mln and is expected to create 1,500 jobs during the construction phase and a further 1,200 direct jobs upon completion of the investment, according to data from the EU executive.
However, somebody seems to have been a little over-enthusiastic in previous years - particularly Parliamentary Deputy spokesman for the Partido Popular, Jose Antonio Ruiz Vivo, who told the press in March 2012 that "1'5000 direct and 20'000 indirect positions that are expected to be generated."
Read the entire news archive on the subject of Paramount Murcia by clicking the link >> HERE <<