Enter location you wish to hire from

Enter your pick up/drop off dates

Select dates/times of your intended journey

Enter the drivers age
Select car group, currency and country of residence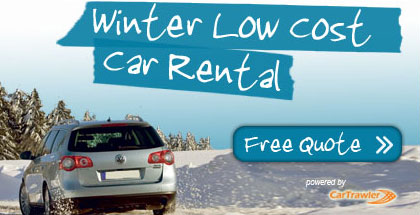 Thinking of getting away for some winter fun or sun...?
We've teamed up with CarTrawler to bring you some of the very best car hire rates anywhere on the internet...
Get a free quote and see how much you can save today!
More destinations in Spain
Even more car hire destinations...