Mortgage foreclosures up 7.4% in 2014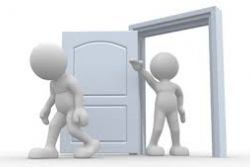 Mortgage foreclosures, one of the most dramatic consequences of Spain's economic crisis, rose 7.4% in 2014, according to figures released by the National Statistics Institute (INE) on Thursday.
A total of 34,680 first residences were taken back from non-paying borrowers despite the end of the recession, timid job creation and a moratorium on evictions introduced by the government. For second homes, the rate rose 8.8% from 2013.
The upward trend can be explained by the problems households have accumulated after seven years of job destruction and unemployment. The incipient economy recovery will still take time to bring down these rates in a country with one of the highest home ownership rates in Europe – upwards of 80% – and 26% unemployment.
Out of all the home foreclosures that took place last year, 20.2% represented mortgages taken out in 2007, right before the beginning of the crisis; 17.3% were for 2006 home loans, and 12.1% for 2005 mortgages.
The 2005-2008 period, which marks the height of the real estate bubble in Spain, represents 61.6% of all foreclosures initiated in 2014.
The INE noted that not all foreclosures end in evictions. Home evictions averaged 184 a day in Spain in 2013.
Recommended Reading :
* Madrid eviction ends with 11 arrests
* Number of evictions in Spain rises in Q3