TSB accepts Spain's Sabadell takeover deal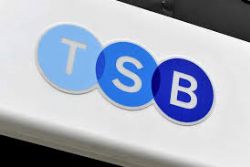 The management board of Banco Sabadell on Friday unanimously approved a takeover bid for TSB, the sixth-largest bank in the United Kingdom, according to a statement sent by the Spanish lender to the CNMV market watchdog. To cover the cost of the operation, Sabadell will undergo a capital increase of €1.6 billion.
The bank announced last week that it had made a preliminary offer that valued the British lender at €2.35 billion, for which it would pay €4.80 a share.
The offer has been granted approval by the management board of TSB.
At the same Sabadell meeting to approve the operation, the board agreed to a capital increase of €1.6 billion. The rest of the funds needed to seal the deal will come from the bank itself.
According to the statement sent to the CNMV, the Spanish bank has guaranteed part of the operation after reaching a deal with Lloyds Banking Group, the main shareholder in TSB with a 40% stake. Sabadell will buy 49,999,999 shares in TSB, equivalent to 9.99% of its capital, and Lloyds has given an irrevocable undertaking to sell the rest of its shares. Lloyds is one of the current reference shareholders of Sabadell, with a 2% stake.
The operation will allow Banco Sabadell to follow in the footsteps of Santander and BBVA, and enter the British market via a retail bank. It would become the sixth biggest lender in the UK, with €30 billion of assets.
Since the negotiations between the two sides were made public, shares in the Spanish lender have been punished in the markets, losing around 8%. In contrast, TSB shares shot up yesterday to 326 pence, taking them very close to the offer from Sabadell.
Recommended Reading :
* Spanish lender Sabadell in takeover talks with UK Bank TSB
* Study into bank charges in Spain