Vodafone Spain revamps mobile tariffs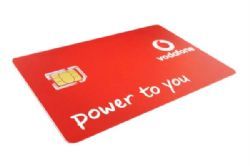 Vodafone Spain has announced a revamp of its entire postpay mobile tariff range, increasing monthly data allowances and adding services such as Backup+ cloud storage.
The changes affect the operator's Red, Smart and Mini plans, with the premium Red XL tariff now coming with 8GB of mobile data, unlimited calls and SMS plus 1GB and 1,000 minutes of EU roaming for EUR 59 per month.
At the lower end of the scale, the Mini S plan now includes 900 minutes of mobile data at 4G speeds, plus calls at EUR 0.20 for the set up and SMS at EUR 0.12 for a monthly charge of EUR 11.50.
In addition, all tariffs now come with the Backup+ service that integrates with Dropbox cloud storage and offers new features designed for smartphone users. Backup+ will enable Vodafone customers to automatically sync their contacts and save all photos, videos and other files in a Dropbox account, with 25GB of free space available for two years to Red M, Smart and Mini subscribers and one year to Red M, Smart and Mini users.
Recommended Reading :
* Vodafone Spain doubles mobile date of Yu Prepay tariffs
* Movistar & Vodafone Spain lose 80,000 mobile customers in Jan